About Full Battle Rattle Deli
Full Battle Rattle Deli employs veterans who have received training through our Culinary Arts Boot Camp for Veterans program, a 501(c)(3) nonprofit organization. It is our mission is to support the veteran community by providing both camaraderie and job training to those veterans facing homelessness, unemployment and who struggle with transitioning into civilian life.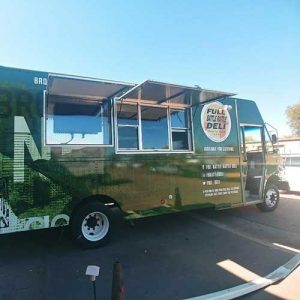 After leaving Denver Public Schools as a Special Education teacher for 13 years, Michael, a proud 8-year US Army vet who served as a Food Service Specialist, decided it was time to fulfill his dream of being a vet serving other vets in need. He formed the two businesses at the same time – Culinary Arts Boot Camp for Veterans and Full Battle Rattle Deli – to work hand in hand to both prevent vets from experiencing homelessness in the Denver community and also provide them with a meaningful and fulfilling career.