Full Battle Rattle Deli Catering

Supporting Denver-area veterans one sandwich at a time
Our lunch specials for the week of June 22, 2021
Served from 11am - 1:30pm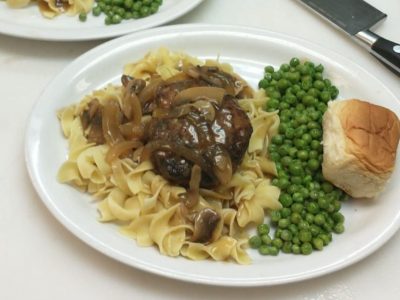 Wednesday
Salisbury Steak served on a bed of egg noodles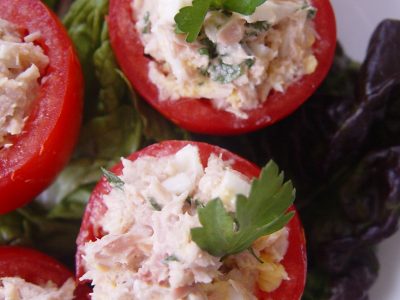 Thursday
Stuffed tomatoes with tuna salad and side of Italian pasta salad
Friday
Beef burritos served with homemade green chili
Bringing the Deli to You, and Much More!
From deli lunches and breakfasts to buffets and catered meals, now you can have all your favorite deli sandwiches, homestyle meals, and much more brought to you. Our full-service catering is available for all kinds of events throughout the Denver Metro area.
As you plan your next upcoming event, think of us – we will make sure to make your next event a great experience. Whether you are hosting a business meeting or corporate event, meals for a local government agency, Soldier and family Readiness Group events, Veteran or Military Group events, or just a fun party, we got you covered. We even do a great catered pancake breakfast for your next fundraiser or event!
Visit us at the American Legion Post 1
Tuesdays and Fridays from 11:00 AM to 1:30 PM

All are welcome to stop by for lunch and enjoy some great eats

Or place an order to go 720-987-5294

5400 E Yale Ave, Denver, CO 80222 map
The American Legion was chartered and incorporated by Congress in 1919 as a patriotic veterans organization devoted to mutual helpfulness.
American Legion is a private organization. Visitors are welcomed as guests during our dining and special events.
Service Before Self.
We welcome all friends of The American Legion to join us. Help support our troops, veterans, and Americanism programs.
This past year, Michael Gropper started a business, Full Battle Rattle Deli, a food truck that, in his own words, is a "vehicle for change" and the nonprofit Culinary Arts Boot Camp. The goal is to teach and certify veterans for food industry skills through on the job training in the food truck and get jobs in the industry.
Mike has poured his heart, soul, and life savings into the truck. He is still going out there every day to feed the hungry at churches, shelters, hospitals. He needs the funds both to keep the truck operating and pay for his own living expenses.
As noted above, this is no ordinary food truck, but a food truck with a mission. To lose this social enterprise, as a result of COVID-19 would be a big loss to the veteran community and the needy of Denver as a whole. In the short time that we have been in operation, we have touched many lives, started to build a strong client base. We were on the path to making the Food Truck a viable business, and the culinary arts program had just begun. All this has changed dramatically due to the present situation.
Supporting veterans one sandwich at a time!
Some of our most popular sandwiches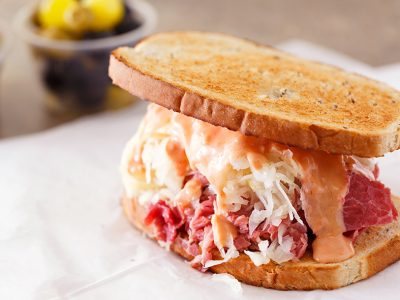 69th Infantry – aka Grilled Rachel
Bodega – aka ham and Swiss
The Lord of Flatbush – aka Italian
Give the gift of sandwiches and support Colorado Vets at the same time
Our 501(c)(3) nonprofit organization, Culinary Arts Boot Camp for Veterans, is working to solve the problem of homeless vets in the Denver community through the culinary arts and veterans supporting veterans.
This is no ordinary culinary program; it is one that supports homeless veterans and those in transition with free culinary training and the camaraderie and fidelity of fellow veterans. Working together and knowing the unique needs and background of veterans have, we can support their success and reintegration into the community.
Full Battle Rattle Deli supports Culinary Arts Boot Camp for Veterans' eight-week culinary arts program with OJT training. When you support Full Battle Rattle deli, you support participants by providing them with the job skills needed to find gainful employment. 
Find out more about how you can support us by visiting our nonprofit website.