Full Battle Rattle Deli Catering

Supporting Denver-area veterans one sandwich at a time
Bringing the Deli to You, and Much More!
From deli lunches and breakfasts to buffets and catered meals, now you can have all your favorite deli sandwiches, homestyle meals, and much more brought to you. Our full-service catering is available for all kinds of events throughout the Denver Metro area.
As you plan your next upcoming event, think of us – we will make sure to make your next event a great experience. Whether you are hosting a business meeting or corporate event, meals for a local government agency, Soldier and family Readiness Group events, Veteran or Military Group events, or just a fun party, we got you covered. We even do a great catered pancake breakfast for your next fundraiser or event!
Supporting veterans one sandwich at a time!
Some of our most popular sandwiches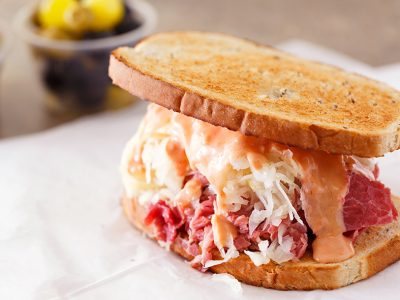 69th Infantry – aka Grilled Rachel
Bodega – aka Ham and Swiss
The Lord of Flatbush – aka Italian
Our 501(c)(3) nonprofit organization, Culinary Arts Boot Camp for Veterans, is working to solve the problem of homeless vets in the Denver community through the culinary arts and veterans supporting veterans.
This is no ordinary culinary program; it is one that supports homeless veterans and those in transition with free culinary training and the camaraderie and fidelity of fellow veterans. Working together and knowing the unique needs and background of veterans have, we can support their success and reintegration into the community.
Full Battle Rattle Deli supports Culinary Arts Boot Camp for Veterans' eight-week culinary arts program with OJT training. When you support Full Battle Rattle deli, you support participants by providing them with the job skills needed to find gainful employment. 
Find out more about how you can support us by visiting our nonprofit website.
Making a Difference in Our Community
Help our organization feed the homeless by donating today! All donations go directly to making a difference for our cause. 
We offer the following ServSafe services:
Proctor
ServSafe Food Handlers course for all your employees
Or a one-day ServSafe Manager course
Classes and proctoring are offered at your location or we offer a training location close to Yale and I-25 for your convenience.
Please get in touch with us at Full Battle Rattle Deli for more details.